If you're new to working with On The Ball and are not sure of the services we can offer, take a read of this post to find out all about what we do!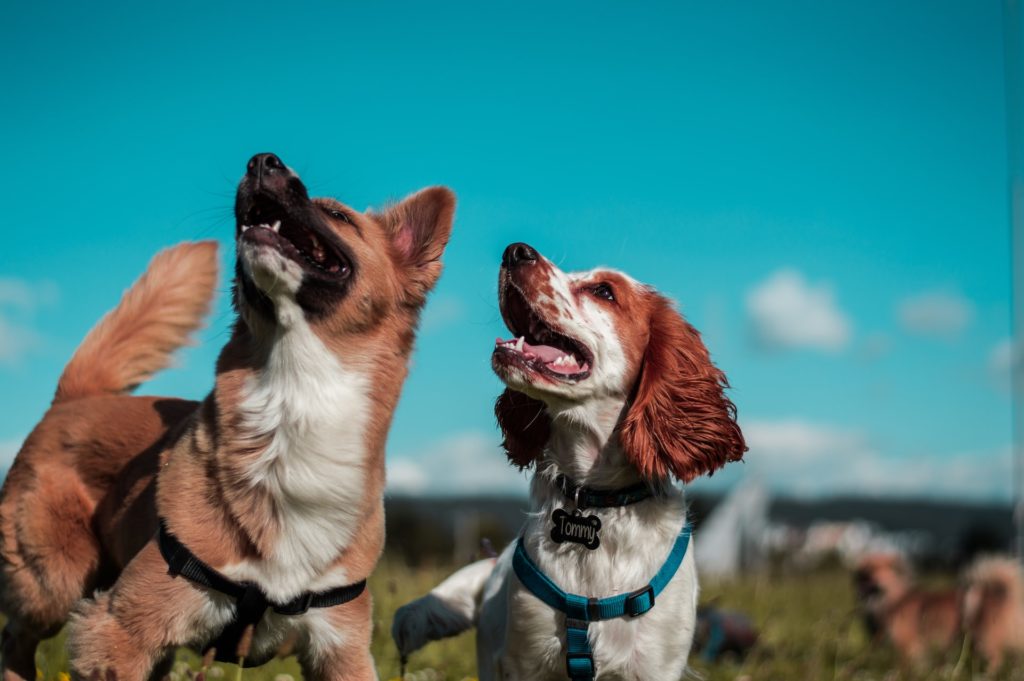 On The Ball Dog Training & Behaviour is a family run dog training centre that offers a range of services to help dogs and their owners achieve their training goals. Here are some of the services that we offer:
Puppy Training
On The Ball offers puppy training classes for puppies and young dogs (or any dog new to training, for example a rescue). These classes focus on developing a happy and confident dog, teaching focus and self control as well as preventing those common behaviour problems.

Concept Training
We specialise in Concept Training, which is a unique approach to dog training that focuses on teaching dogs concepts rather than specific behaviours. This method of training helps dogs generalise their learning to new situations and become more self-reliant in the real world! Teaching real world skills is an absolute gamechanger!

121 Training
We offer 121 training sessions for dogs with behaviour issues or if you have any specific training goals. These sessions can be customised to the individual needs of the dog and can be conducted in the dog's home or at our Training Centre.

Group Classes & Courses
Group training classes & courses are available for dogs of all ages and skill levels. These classes cover a range of topics, including basic obedience, gun dog, life skills, agility, and scent work.

Behaviour Consultations
On The Ball offers behavior consultations for dogs with more complex behaviour issues, such as aggression or separation anxiety. These consultations involve a detailed assessment of the dog's behaviour before a bespoke training plan is created for you.

Board and Train
We also offer a board and train program, where dogs can stay at our home for an intensive training programme. This programme can be tailored to the individual needs of the dog and can be a good option for owners who want their dogs to receive intensive training while they are away.
Overall, On The Ball Dog Training & Behaviour offers a wide range of services to meet the diverse needs of many dog owners. Whether you have a new puppy, a dog with behaviour issues, or just want to improve your dog's basic obedience skills, they have a programme that can help.
Get in touch with us using the link below!