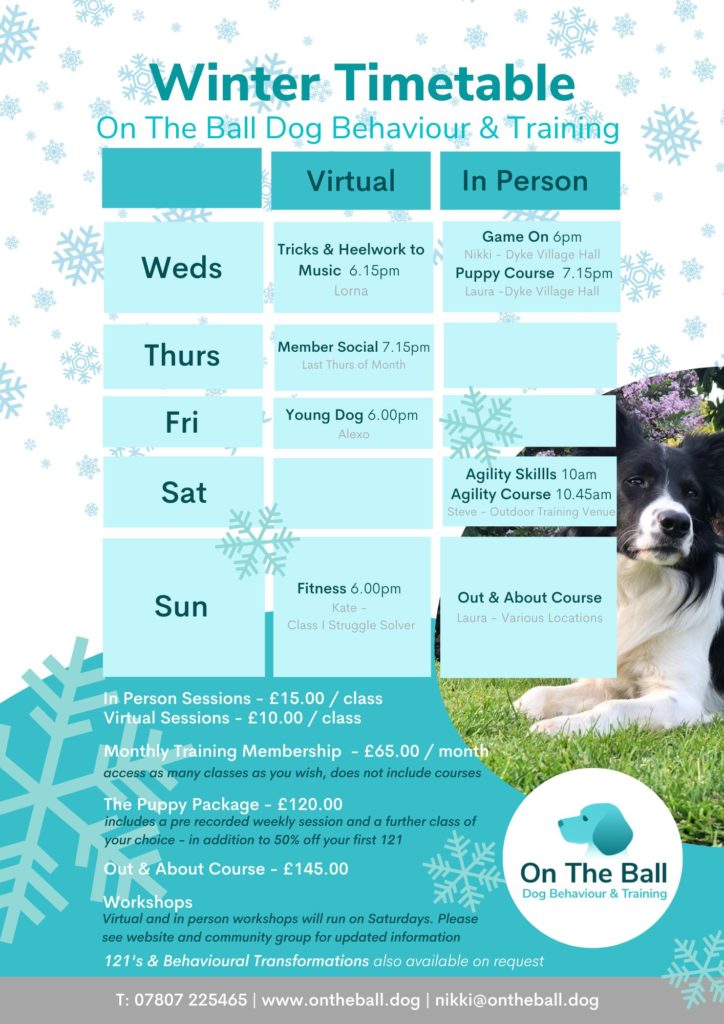 We created our On The Ball Training Membership to give our students the ultimate choice in dog training. As we run both virtual and in person classes, our members are free to pick and choose which classes they want to take part in each week. Whether that's all in person, all virtual, or a mixture of both.
Our membership benefits are always growing and we drop the occasional workshop and Q&A session for free!
More details of the membership and individual class costs are below.
Please click HERE for full terms and conditions of our monthly membership.
Which is right for you? In Person or Virtual?
All dogs learn at different paces, and deal with distractions in different ways.
If your dog finds the in person environment hard, is new to training, or needs to brush up on their foundations then we would always recommend training in Virtual to begin with.
Once they've mastered focus on you and have a few games under their belt then you can take them to in person classes to see how they cope around distractions.
You are of course free to choose whichever classes you wish – and if you need any advice at all just shout we are always happy to have a chat about your dog's individual needs.