So you're new to training your dog at On The Ball?
Who are we?
We are a family run business driven by Nikki Thurston's passion which continues to work with new ideas and research to evolve the world of dog training.
Attending any one of Nikki's training sessions it is clear to see the amount of passion and dedication that she puts into her work. Her enthusiasm is infectious and you will absolutely love it!
Starting out in 2014 offering care services; dog walks, home boarding and day care, it has now become so much more. Training now leads the way in what On The Ball offers, with our Head Trainer Nikki continuing to invest and learn to support this passion.
Nikki has six dogs of her own, consisting of Border Collies, Working Cocker Spaniels and a Miniature Long-Haired Dachshund.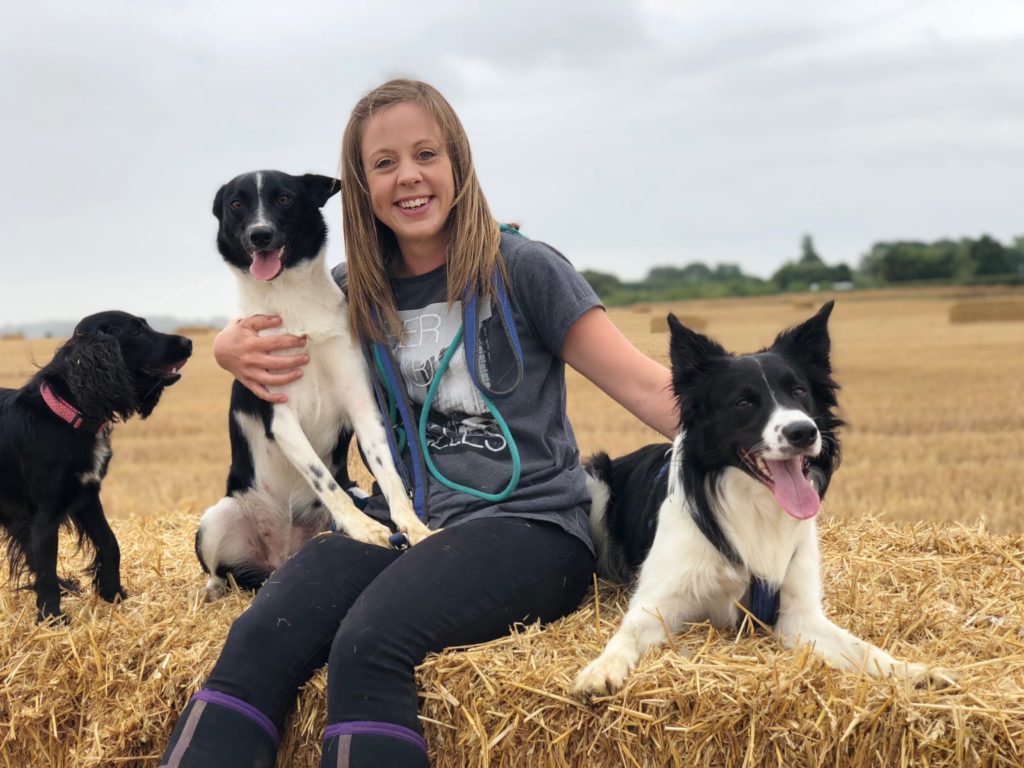 What do we offer?
– Weekly Classes & Monthly Training Membership
– Behaviour Transformation Package
– Coaching Programme
– Out & About Course
– The Puppy Package
– The All-in-one Training Packages
– Mentoring Programme (for Instructors & Business Development)
– The Spectate Package
Please complete our Enquiry Form to receive more information on any of the above.
Unsure what you need?
– I have a puppy and want to ensure they are well socialised
– I have a rescue dog and need some guidance
– I want to continue my dogs development and learning by attending regular classes
– I am struggling with my dogs behaviour and need some specific help
– I am a dog training instructor and want to continue my professional development
– I don't have a dog yet but am keen to learn more before they arrive
If you would like to find out more information on any of the above please click the links above to view the information or complete our Enquiry Form 🐾 – Enquiry Form