We have a comprehensive range of dog training classes to suit all dogs. Dog training is a huge part of relationship building and involves so much more than training a sit or a down.
We train for real-life results that last! The hard work you put into your dog training won't disappear the moment you leave the class. Our dogs are taught to make great decisions for themselves that they can put into practice in the real world.
Our dog training classes are not based on levels so we can tailor each exercise to a dogs level of understanding meaning everyone is welcome no matter what stage of your dog training journey you are at.
We run training classes both virtually and in person.
Virtually
We run regular live weekly classes using zoom with people from all over the world. The classes are run by three dedicated trainers including head trainer Nikki Thurston, Tricks and Life Skills trainer Lorna Hayes, and our Fitness trainer Kate Walker-Springett.
These classes are ideal for:
People that are new to dog training.
People who are unable to attend in person classes because of thier location or mobility.
Dogs that find in person situations stressful or too excitable, such as puppies, rescue dogs or dogs that are reactive to certain stimulus such as people or other dogs.
In Person (located in Bourne – just a 20 minute drive from Peterborough)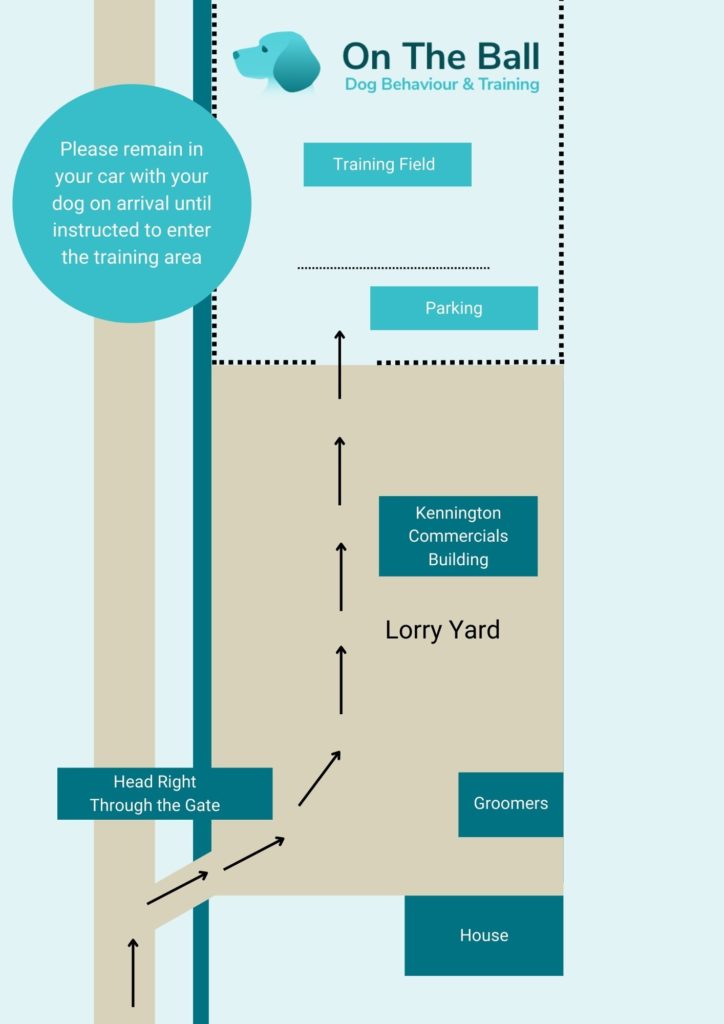 Our in-person classes run weekly at the weekends during the winter, and during the week in the summer at our dedicated outdoor training centre in Bourne, Lincolnshire.
Address: 33A Spalding Road, Bourne PE10 0AT 
The training area is fenced and secure and sessions are run by head trainer Nikki Thurston. Sessions change from season to season (please check the current timetable) but generally cover classes such as Agility, Obedience and follow up Puppy classes.
In person classes are ideal for:
Dogs that already have a good foundation of training to build up around distractions.
Anyone interested in learning new skills such as agility or scent work, either for fun or to compete.
Community
We have a dedicated Facebook group which is free for anyone to join. We learn from each other, support each other and many of our students have built up new life long friendships. All of our latest news on classes and other offers are shared in the group, Click below to join.
To book a class or view the timetable click one of the buttons below.
Classes are £15 a session or £65 for a monthly membership which gives you access to any three classes across virtual and in person.
Current classes include:
The Puppy Course (virtual and in person)
This 6 week course is a comprehensive course designed to give your puppy the best possible start in those all important foundations. We cover focus, calmness, impulse control, lead walking and more! You get free ebooks and a private facebook group – get all the details over here on our Puppy Course page. This course is for:
Puppies
Dogs that lack any training skills
Rescue dogs that are starting out with a new owner to build up relationship skills and basic tools.
Dogs that need a recap in training or are completely new to concept games based training (eg ditch the bowl and ditch the routine concepts)
Young Dog (virtual and In person)
Young Dog arms you with the toolkit to embrace the distractions in the real world, whether your dog is a puppy, new to training, needs a skills top up, or even recently rescued! This class can be for any age dog. This class is for:
Dogs that need to keep working on core skills such as impulse control, calm, lead walking and recall
Dogs that find it hard to focus
Dogs that struggle to walk on a lead
Dogs that struggle with other dogs and people
Dogs that lack confidence
Game On (virtual)
Game On introduces you to all of those concept-based training games that you are your dog are going to love! Who doesn't love playing games? And our dogs are no different. Learning lots of key skills through the fun training games from Absolute Dogs, we know you will have a great time and look forward to showing off your progress to friends and family.
Dogs that need impulse control, calm, lead walking and recall
Dogs that find it hard to focus
Dogs that struggle to walk on a lead
Dogs that struggle with other dogs and people
Dogs that lack confidence
Relationship Building
Obedience and Life Skills (virtual and in person)
From heelwork to focus, we train obedience using fun games based training. This is a great training class for relationship building with your dog, and getting that ultimate focus you've always dreamed of. This class is for:
Dogs that lack or need better lead walking skills
Dogs that struggle to focus
Dogs that are easily distracted by people and other dogs
Dogs that need to improve recall skills
Relationship building
Agility (in person)
Whether you are starting out with an interest in Agility with your new puppy or are a seasoned pro, our Agility instructor Nikki Thurston will guide you through from foundations to professional running courses. Whether you want to compete at Agility professionally or are just looking for something fun to do with your dog, this class is for everyone. This class is for:
Dogs that just want to have fun!
Dogs that enjoy working
Dogs that lack confidence
Dogs that struggle with recall
Relationship building
People who have an interest in competing
Tricks (virtual)
Everyone loves to teach their dogs tricks. Not only are they fun, but they can serve a purpose when it comes to every day life. Our award-winning tricks team Lorna and her dog Nora will take you from total beginner to pro in these classes. All levels are welcome. This class is for:
Dogs that just want to have fun!
Dogs who lack confidence
Relationship building
People who have an interest in competing
Fitness (virtual)
Something we can often forget is our dog's fitness. In this class our instructor Kate will take you through various exercises that not only work and stretch your dog physically but also mentally. A great class for those dogs that thrive on mental stimulation and for dogs that compete or are on the go. A fit dog is less likely to sustain injuries. This class is suitable for all ages as we tailer the exercise to each individual dog. This class is for:
Keeping your dog in shape and preventing injuries
Mental stimulation
Relationship building
Dogs that lack confidence
Dogs that work or compete