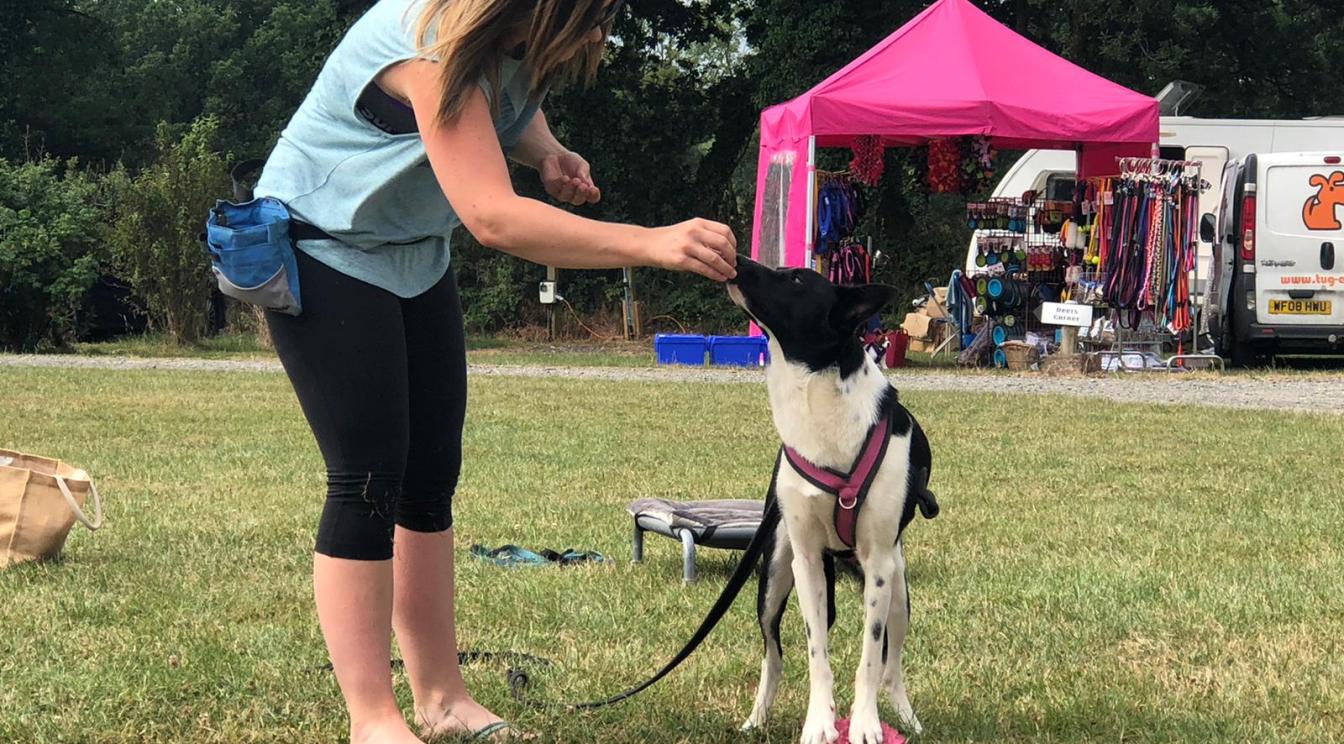 Start your Training Session the Right Way
Dog Training is as much about your mindset as it is about the training.
You know the feeling. You've had a late night, didn't get much sleep, and when you get up and get ready for work everything goes wrong.
You knock your tea over, you drop your cereal on the floor. You decide the day is written off and you end up with a cloud over your head that seems to last the day. What happens next? Your mindset is TOTALLY reflected in your work that day and you probably don't work as well as you usually would. You end up counting the hours down until you can get home and get finished.
If you are in this sort of mindset before training your dog, do you think your training is going to go well or is it going to end up in a frustrated owner and frustrated dog?
When training your dog you NEED to be in the right head space to be able show them patience. You need to be in a place where you know you can watch them carefully. Sometimes training is about getting those reward markers in at JUST the right time – so you need to have your eye on the ball.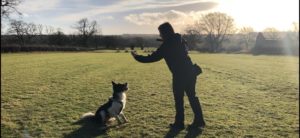 Your attitude in training will also give off a certain kind of energy to your dog – and we want to set them up for as much success as possible right?
So what can you do to make sure you are in the right mindset to train your dog?
FIRSTLY GIVE YOU AND YOUR DOG A BREAK
Don't go into a training session thinking that today is the day your dog is going to do a 360 degree rear paw pivot when they only just got paws on a few weeks ago.
Training takes time.
Just like humans, dogs all go at their own pace. Take any small win from a training session. And if your dog is getting frustrated? Take a break, do something they find easy, then try again.
If you go into the session with flexible expectations then anything is a win and everyone is happy!
TRANSITION YOURSELF FROM WHAT YOU WERE DOING
Instead of rushing straight into training from whatever you were doing, take a moment to relax. Make a cup of tea. Have some cuddles with your dog. Do whatever it is that helps you to chill and just really switch off – especially if it was work or something that required a lot of concentration!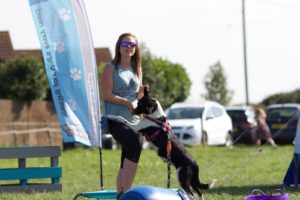 If you meditate then go for it! You will see SUCH a difference.
TOP TIP – If your session involves calm then keep your energy calm. If your session needs energy up then get some music on and get excited!
SURROUND YOURSELF WITH POSITIVE PEOPLE (PREFERABLY DOG PEOPLE!)
There is nothing better than a community of like-minded people.
This is why our virtual classes work SO well! We all train to the same purpose and have so much value to share with each other. There are positive vibes only and we truly enjoy in celebrating each other's successes. No one is EVER made to feel like a failure. We have dogs and owners at ALL different stages of their training journey.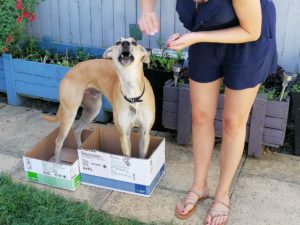 If you attend classes somewhere and are made to feel like you are 'behind' then you are in the wrong place!
You need to come and join the On the Ball crew! In fact we are so confident that you will love it that we offer all of our students their first virtual lesson FREE to spectate. NO obligation whatsoever! So if it's not for you then that's fine – no hard feelings and thank you!
If you DO want to sign up then we have virtual and in person packages or pay as you go available, so something to suit everyone!
Ready for your first virtual lesson? Just click HERE to send us an email and book now!