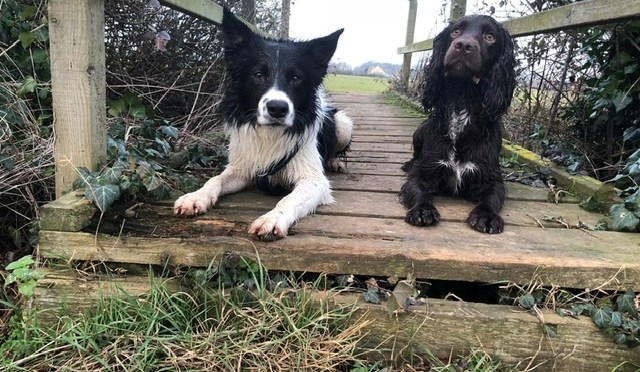 Lockdown fun for you Dog!
So we are on lockdown number two in England right now and that might mean lots of us are working from home again, or furlough is continuing.
All this time at home with our dogs has been increasing struggles for a lot of our student's dogs, including separation related behaviours which can also have an effect on other things. More often than not, its ALL connected!
So what can we do when we start to notice our dogs getting a bit needy, barking when we leave the room, perhaps being a little destructive out of the blue, or any other behaviour that seems to have suddenly started!
Well don't fear as there is a LOT we can do!
DITCH THE ROUTINE
If you have a routine with your dog, then ditching it might sound like a big deal and perhaps crazy! However, there is science behind it, we promise!
People tend to get stuck in a bit of routine:
Get up at the same time
Walk at the same time
Feed at the same time
Crate rest at the same time
Sleeps in the same place
Walks in the same place
Car trips resulting in the same thing
Lead means a walk
Harness means a walk
Knock at the door means a person coming in
Etc etc – get the idea?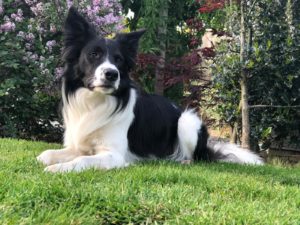 All of which creates a dog who anticipates what is coming next.
Ditching a routine needn't be a big deal, something as simple as taking them in the car with you, but not getting them out, or changing the time and place of your walks, or feeding food throughout the day in different ways, will all make a difference and start to build up some flexibility.
Being flexible will help in situations like lockdown, when you are working from home with your dog, or even at weekends when your day to day routine is a little different.
QUIET TIME
You dog probably gets MOST of their sleep when you are out of the house. This is usually when they get their most active rest, to switch off and re-charge.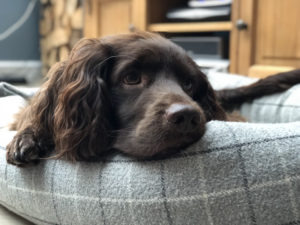 We like to teach them something we call 'presence doesn't mean access'.
Because even if you think your dog IS getting the sleep they need right now, they probably aren't and they STILL need to have some time away from you to learn that actually, being away from you is cool!
So, depending on their experience, whether that's putting them in a covered crate in the bedroom, or working in a separate room from them, make sure they are somewhere quiet where they can't get into mischief and truly rest.
Gate guards also come in useful so they can't follow you around the house. This will really help with any potential separation related behaviours popping up.
PLAY GAMES
There are a lot more distractions outside at the moment; more dogs, joggers, walkers and cyclists, which some dogs find SUPER hard to disengage from.
The more they practice those unwanted behaviours like not coming back, pulling on lead and ignoring you, the stronger those behaviours will become.
So, the solution? There are games you can play in your own house, with your dog, that can help TRANSFORM how they act OUTSIDE the house.
They are also super FUN!
We have an AMAZING little course you can do from the comfort of your own home called
'Sexier than a Squirrel' run by the AMAZING Absolute Dogs.
At the moment this course is just £27 if you book through us! (usually £99).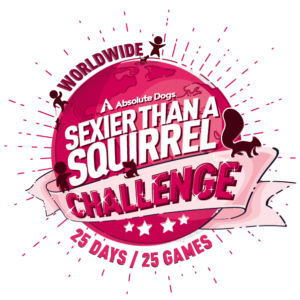 This course will give you the games and skills you need, to walk your dog stress free. Yep we said it. Stress Free! No pulling on lead, no chasing other dogs, coming back when called – this is THE ultimate in how to GET SEXY!
In the course you get:
​25 Days of Video Tuition Where You Will be how you How to play a GAME to Become Your Dog's Superhero!
​You'll Learn How to Train Your Dog to Choose YOU over Distractions through simple 3-Minute GAMES!
​Join a Community of Other Dog Owners on the Same Journey in an EXCLUSIVE FaceBook Group with Additional Live Teaching!
Just click here or email nikki@ontheball.dog to message us and we will get you signed up!
ENRICHMENT
Another way to keep your dog busy and a little less focussed on you at home, is to provide some calming enrichment activities. These could be:
Tasty Chews and Bones – from frozen raw bones to tasty dried chews, your local pet shop should be able to help as most are still open as they are classified as 'essential' items.
Filled Hoofs or Bones – filled hooves or bones are a little easier for some dogs to empty then kongs, and you can slowly build up freezing them to make them last longer.
Lickimats – the possibilities are endless with lickimats! From pates and pastes to raw feed and yoghurt. Freeze to make them longer lasting for a cool treat.
Filled Kongs – As above, you can even fill with healthy treats mixed up with something squishy and freeze to make them last longer.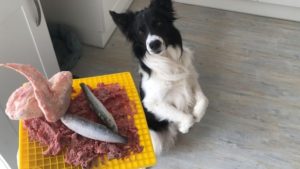 These are all tried and tested ways of working at home with your dog and things that we do day in and day out in our multi dog household!
As always we are available for one to ones, (virtual and in-person – outside) so get in touch if you have something more specific that you need help with just email us nikki@ontheball.dog